Ilonda Wifi Smart Fish Feeder (L88)
Ilonda Wifi Smart Fish Feeder (L88)
Ilonda Wifi Smart Fish Feeder (L88) is a Tuya-based device sold by Amazon (not only under Ilonda, but also under other brand names).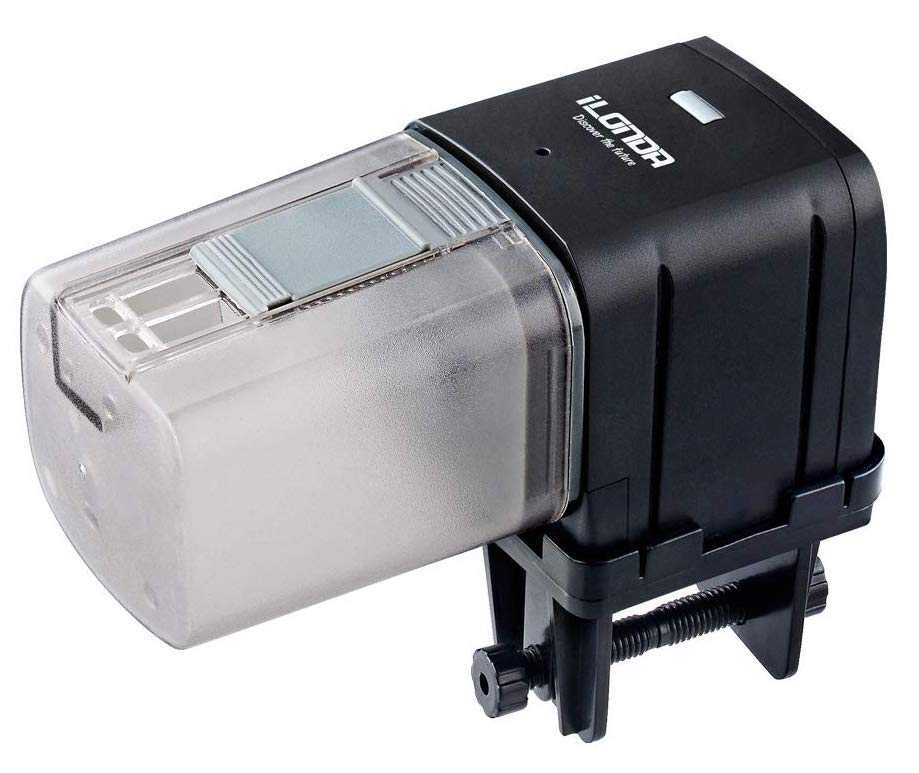 Originally intended to be used with its companion app, once flashed using tuya-convert, ESPHome generated firmware can be uploaded allowing you to control the Wifi Smart Fish Feeder via Home Assistant.
Configuration
Thanks to the amazing Tasmota template, managed to build a fully working esphome configuration. This assumes you have a secret.yaml with ssid and password keys.
  

name

:

 wifi_smart_fish_feeder

  

password

:

 

!secret

 wifi_password

# Binary Sensor to allow relay to be switched when physical button is pressed

# Switch to turn feeder on for 3 seconds/off and turn on/off LED

    

unit_of_measurement

:

 

'time(s)'

      

unit_of_measurement

:

 

'time(s)'

# To allow led to be controlled via GPIO

  

-

 

platform

:

 monochromatic
You can now add your Wifi Smart Fish Feeder to Home Assistant via the configurations page, look for \'ESPHome\' under the Integrations option and click \'Configure\'.
See Also
Edit this page on GitHub